Indian Costume Jewelry: The Present Fashion Statement
Indian costume jewelry, also known as junk, fashion or fake jewelry, is highly popular in present times. Given the expensive price of gold and safety issues, more and more people are opting for them. These kinds of ornaments are generally bought in keeping with the garments or costume to be worn as opposed to real ornaments that are bought for keepsakes and collectibles.
Though the term seems quite new, costume jewelry had actually originated in the 20th century. It was originally made with inexpensive gemstones like Lucite and rhinestones, set in nickel, silver, pewter or brass.
However, today, it is available in a greater variety of materials like sterling silver, bones, lac, kundan and so on. Thanks to our young jewelry designers, the range of its designs too has become quite varied. Apart from necklaces and earrings, it can be found in the form of pendants, charms, bracelet, rings, bangles, anklets, belly buttons etc.
Stores all around the world offer vintage and antique costume ornaments. Hence, the idea that only gold and diamond are meant for keepsakes, is gradually fading away. In other words, Indian costume jewelry is gradually emerging as a treasured part of a woman's fashion wardrobe.
The various types of fashion jewelry you can own are as follows:
It is a continuous chain or band that is worn around the neck. With color and personal style, it can go a long way in enhancing your outfit. Necklaces often come with a metal pendant or locket. Apart from metals, the ornament can also be made from fabric, wood, shells, stones etc.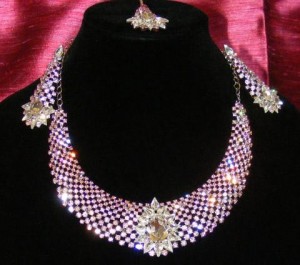 Made out of metals and stones, these are meant to adorn your ears. The ornament is attached to the ears with through a piercing that is done in the earlobe and other external parts of the ear. However, one can use a clip earring that does not need piercing. But, you should note that these types of earrings do not come in too many styles and designs. Earrings can be made up of a number of materials like glass, beads and precious stones and its designs can range from studs to danglers. The various kinds of earring include studs, hoops, danglers, slave etc.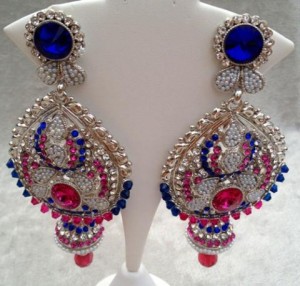 This traditional piece of jewelry is often worn in pairs in India. Fashion jewelry bangles are usually made of non-precious materials like wood, glass, plastic, ferrous etc. The ones made with plastic are gradually being replaced with glass bangles that look more beautiful.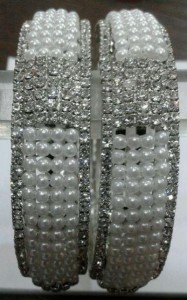 These are chains or bands that are worn to adorn the wrist. Apart from traditional outfits, these can also be worn with western outfits. It is quite popular among the young crowd who like to don a single piece of sleek jewelry to enhance their look.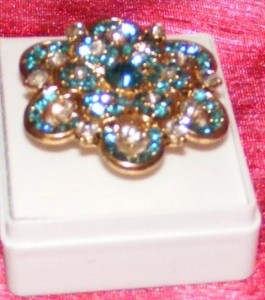 These circular bands can go a long way in redefining your arm without any piece of ornament on it. These are available in single non-precious stones and in funky styles as well.
Indian costume jewelry is a rage today. Grab yourself one from an online Indian jewelry store you trust and step out in style.