Top Fashion Tips to be best dressed in Monsoon
Monsoon has finally arrived giving relief from sweltering heat. So, all of you must be enjoying the season of raindrops! But, be careful of not succumbing to cough and cold. It is fun to get wet in the rain, but it is equally important to remain hale and hearty to enjoy the monsoon to the fullest. And to make sure you can take utmost pleasure, here are some useful fashion tips and advice to dress properly and attractively in Indian clothing during monsoon.
Contrary to popular belief, it is not difficult to dress up well during rainy season only if you know the right tricks. You need to choose the right fabric, the right outfits, the right colors and the right make-up.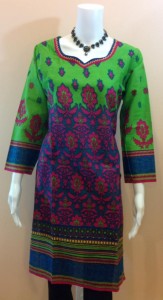 Suitable Fabric
In the season of drizzle and downpour, you need a fabric which dries up fast and keeps you comfortable. Chiffon and crepe do not go well this time of the year. The suitable ones are denims, cotton, nylon and mixed fabrics. Nylon and mixed fabrics dry faster which is why they are considered the best fabrics during this season.
Appropriate Outfits
Now, when you know about the right fabrics, it will be easier to pick up the dresses apt for wet weather. High humidity is an unfavorable quality of monsoon which causes perspiration. If you want to wear jeans, make sure it is a loose-fitted one. Tight fitted jeans will make you sweat and feel uncomfortable. Loose-fitting is suggested because it is airy thus, drying up clothes faster. Tee-shirts are a must, preferably loose-fitted.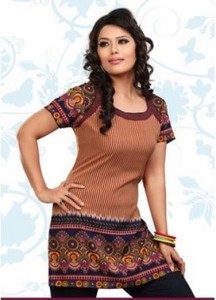 Tunic dresses are a nice choice and so are kaftans when it comes to Indian clothing. Printed kaftans look very fetching.
Apt Colors
In monsoon, there are times when you long to see sun in the sky. A lengthy period of cloudy and dark weather takes a toll on mind. Dressing up vibrantly is a key to feel positive and full of life. Monsoon is all about bright hues. Purple, olive green, turquoise blue, indigo, orange, lemon yellow, lemon green, hot pink, peach and beige are some shades that you can keep in mind when choosing tee-shirts, tunic dresses and kaftans.
Light colors are a strict no-no. They highlight the stains caused by mud.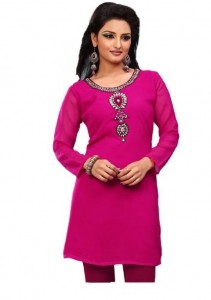 Proper Makeup
There is every possible chance to get drenched when you step out of your house during rainy season. So, you girls must be thinking that it is better to keep aside your make-up box for a while. But, the fact is you can actually step out with your make-up on even after getting wet. You just need to apply it the right way.
Use face powder according to your skin tone and do not apply foundation as the base. Foundation smudges when comes in contact with water and thereby, messes up the whole look. It is advisable to stay away from foundation in the wet months. When using eye-liner and mascara, make sure they are water-proof otherwise, they will smudge once you are exposed to rain.
Apart from these, you must invest in a good pair of footwear and a water-resistant watch that team well with Indian clothing.