Irresistible Indian Fashion Jewelry Online
Since time immemorial, jewelry has been a quintessential part of a woman's life all over the world. The Indian woman is no different; her personality, status, and aesthetic sense find expression in the jewelry she flaunts. She is expected to adorn herself with unique traditional jewelry pieces on all special occasions. Gold and diamond jewelry have always been the favorite choices. However, with Indian women stepping out of the four walls of the home, there is a shift in their preferences. Indian fashion jewelry is very much in vogue today. Indian hand-crafted costume jewelry stands out from the rest with their vibrant and exquisite designs. If you wish to buy gorgeous ethnic jewelry, just browse through the marvelous collection at DesiClik.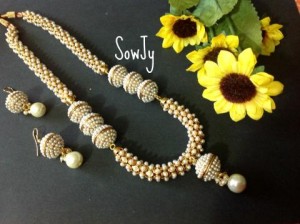 Fashion Jewelry for Style, Safety and Affordability
Costume jewelry is the essence of any modern Indian woman today. Costume jewelry designs in India are mostly inspired by various Hindu deities, culture and nature. Office-going executives, businesswomen, or even college girls are all obsessed with costume jewelry. These pieces come in vibrant colors and designs. These pieces are ideal for complementing different outfits and moods of the contemporary woman. DesiClik offers a truly-stunning collection of ethnic Indian jewelry. Women on the go prefer these attractive hand-crafted pieces because not only are they quite affordable but can be worn safely without fear of attracting the attention of muggers. You no longer need to spend a fortune to look gorgeous.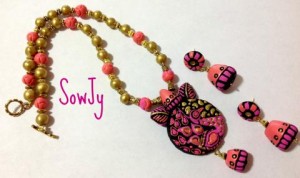 A Mind-blowing Collection of Indian Costume Jewelry
DesiClik offers a fabulous collection of Indian costume jewelry in diverse styles, materials and colors. They are highly reputed and recommended for a stunning range of bracelets and bangles, mina work ornaments, bands, kundan rings, oxidized necklace sets, and amazing jhumka earrings. An incredibly-beautiful collection of hand-crafted terracotta and oxidized jewelry sets are available here. You can choose from a mind-blowing assortment of Indian fashion jewelry comprising attractive metal bangles, armlets, tikas, glass bangles, maangtika, baajubandh and much more. These eye-catching pearl, mina, terracotta, stones and beads jewelry pieces are currently very much in vogue in India.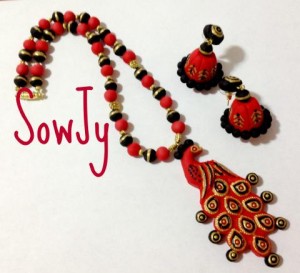 Fashion Jewelry for All Occasions
Fashion jewelry is meant for the truly-trendy and fashion-conscious women. Women who love experimenting with off-beat designs, materials, colors or shapes must visit http://www.desiclik.com/oxidised-jewelry-search.html, for an amazing collection. These elegant pieces make wonderful wedding, anniversary, sangeet, mehndi, prom, baby shower or valentine gifts. These exclusive pieces can be worn to jazz up your casual outfits or to complement Indian or Western formal wear. They are just right for a casual fun party with friends or even a semi-formal outing. Step out in grand style, with hand-crafted designer pieces from DesiClik.
The Best Indian Fashion Jewelry Online
DesiClik.com, formerly IndiaBazaar.com, offers a plethora of captivating and truly exotic ethnic Indian jewelry. It is a reputed online marketplace that specializes in South Asian merchandise, predominantly Indian products. You would have a great shopping experience here with best deals in terms of quality, designs, and price. All sellers are based in USA, so you enjoy prompt shipping and highest levels of customer service. You may call at (516) 312-6880 with your queries.