Type of Equipment & Supply Needed for Indian Restaurants
Everybody loves to have North Indian as well as South Indian food but have you ever thought of what equipment is needed to make these kinds of food? Something more than the conventional cooking utensils goes into making these kinds of food. This article highlights the different kinds of Indian restaurant supply and kitchen utensils required in a South and North Indian restaurant.
India is a diverse country with various kinds of religions, culture and food habits.The north Indian and south Indian food culture are solely apart from each other in taste, style and preparation. The utensils required are also different from each other.The following article talks about the different kinds of equipment required for a North Indian and South Indian restaurant.
What does North Indian food consist of?

North India that has been cooked all through the mughal ages consist of exotic food like various kinds of Kebabs, Rotis and Naan breads, and different kinds of smoked and grilled items.These foods taste delicious but are definitely hard to make without the right kind of utensils. A north Indian restaurant needs to have few equipment that would help with preparation of these kinds of foods.
The equipment required in a north Indian Restaurant
A north Indian restaurant consists of equipment like the Tandoor Oven which is one of the most primary equipment for cooking tandoori items. Apart from that they require long metal rods known as skewers, charcoal for heating the tandoor oven, a tandoori pot, a tandoor kneading stand which is available in a number of shapes and sizes, as well as North Indian range that is available in a variety of sizes. The range consist of an ash tray, a back splash, adjustable bullet legs, burners and cast iron grids. Large Dough mixer, Kadai, Tawa and Topia are also part of essential utensils. One must also check with local and state government on any certification requirements. In some states in the USA, most equipment used must be NSF certified while in others, it may not be a requirement.
What does South Indian food consist of?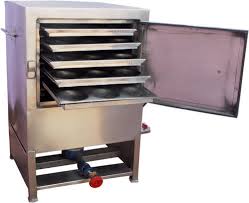 Now let us talk about South Indian food.South Indian food is totally contrary to North Indian food in taste, ingredients and looks.South Indian food consist of mainly vegetarian food, their staple diet being Idly, dosa and sambhar.Apart from that South Indian food consist of different curries, rice, utthapams and other food that mainly have tamarind and curry leaves in them.
The equipment required in a South Indian Restaurant
South Indian food like Idlis and Dosas are made with rice and pulses which are grinded and made into a paste and then steamed and fried subsequently. Thus the equipment would also differ from North Indian restaurants. They consist of dosa tawa / grill, Chapati plate with puffer, Tilting wet grinder that are easy to use, large commercial Idli steamers and idly cookers, mobile dosa plate and wet grinder to grind the rice and pulses.These equipment are required to make South Indian food without which it would be impossible.
The common essentials
If you want to add a traditional Indian touch to the décor of the restaurant, you should also look into having traditional server ware and tableware. Utensils made from hammered copper and stainless steel are commonly found in both North & South Indian restaurants. To name a few – serving bowls, handi, kadai, plain and compartment plates, cups will sure add a distinctive appeal.
The curry of life
Apart from that the basic equipment, in both a north and a south Indian kitchen are knife, peeler, a cutting board, blenders, a pan, saucepan, cooking utensils, food processor, strainer, a rolling pin and a pressure cooker. These are the basic equipment in a north Indian as well as South Indian restaurants which would help to make sumptuous and delicious lip smacking food.
Where to buy?
Opening a new restaurant can be expensive and in many cases some of the equipment listed above may be hard to buy outside India in countries like USA, UK or Australia. In order to save on these Indian restaurant supply, one should always look for a local online supplier who carries a full range of products and also provides wholesale pricing.