The Growing Popularity of Designer Indian Salwar Kameez
Apart from its obvious beauty and elegance, the salwar kameez is gaining much popularity not only among Indian and South Central Asian women but across the global fashion seen because of its practical benefits. The salwar kameez is without a doubt one of the most elegant outfit combinations out of Indian closets, but people also love it for its comfort and grace. A versatile outfit that can be worn on most any occasion, salwar kameez can also be used in all kinds of weather conditions, keeping the wearer comfortable regardless of the temperature outside.
Salwar kameez is also a graceful outfit that can be stylishly and confidently worn at formal or informal events, at the workplace, during parties, and even dinner meetings. It is a nice alternative to the sari, if not a better choice over the traditional Indian garb because it is easier to walk and even run in.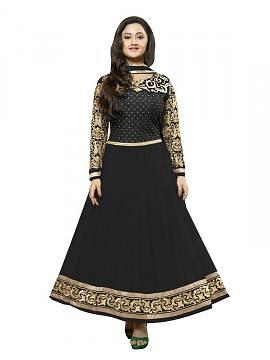 The salwar portion of this traditional outfit is a form of baggy bottoms that resemble extremely loose pyjamas. The Kameez or top part is a type of shirt that varies in length. Garments with kameez-like cuts are popular in many cultures. It is a seamless one-piece shirt that goes down to the knees. Traditionally, kameez tops are sewn straight and flat, with an A-shape design, although modern styles lean more towards flowing bell-bottoms. Modern kameez pieces are also likely to have a more European flair, such as pieces with set-in sleeves. Kameez tops can also come with a deep neckline although some have more modest crew necks. Apart from traditional long-sleeved styles, some kameez pieces may also have cap sleeves or sleeveless designs.
Depending on their origins, salwar also comes in many styles, ranging from the Peshawari shalwar to the Balochi shalwar, the Sindhi Choreno, and the popular Punjabi shalwar.