Indian Cultural & Ethnic Wear in Various Indian States
Exploring various Type of Indian Costumes for women in various Indian states
India with its vast culture & traditions also has numerous ethnic wear worn across the country. This often depends on the history, tradition and climate. Here are some of the ethnic Indian wear from some part of the country.
Pavada / Half Saree
Pavada Davani is known to be a conventional dress worn in towns of south Indian states (also known as half saree). In a few groups of the South India, gifting of pavada davani by maternal grandparents is a custom.
This Indian apparel is likely to be either hand woven or the machine made. The Process of assembling may change as per mix of the fabrics or various types of embellishments utilized as a part of it. Normally this article of clothing is woven in the either cotton or the silk and thus is extremely basic.
Mekhla Chadar in Assam
Mekhela chador is considered as customary Assamese dress worn by the ladies. This is worn by ladies of all ages including kids. There are two principle bits of material that are hung around the body. The base part hung from the waist downwards is known as mekhela (skirt or lehenga). This is like a—far reaching barrel of material—that is collapsed into creases to fit around the waist and then tucked in.
Top bit of two-piece dress, generally called as a chador (hindi word for bed sheet), is the long length of fabric which has one end tucked into upper segment of Mekhela and rest hung over and around whatever is left of the body. These 2 pieces are worn together with matching blouse. Often this comes in beige or white colour with red border.
Outfits from Kashmir
Kashmiri Muslim group loves to spruce up with "Pheran". Pheran , the conventional dress of Kashmir is a long free shirt that hangs down beneath knees alongside white turban tied on skull top, a skin tight trousers and trim fewer shoes known as Gurgabi. Pheran is viewed as a mix of Indian and Iranian garments. This dress is completely adorned with the brocade including hat called Taranga.
Costumes Common across India
Saree
Sari is known to be South Asian female piece of clothing which comprises of a wrap differing from five to around nine yards long and around two to the four feet in broadness and it is ordinarily wrapped around waist, along with one end hung over shoulder, exposing midriff. It can be worn in many different ways.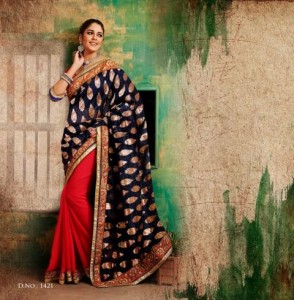 Salwar Kameez
Salwar Kameez is regarded as a conventional costume beginning in the South Asia. This dress is considered as a bland term used to portray diverse styles of the dress. Salwar kameez is likely to be worn by both the men and ladies, in spite of the fact that styles contrast by sex. Salwar (i.e. pantaloons/drawers) and kameez (i.e. body shirt) are two pieces of clothing that have been consolidated to shape salwar kameez out. This Indian Ethnic Wear is known to be popular in whole Indian Subcontinent at least.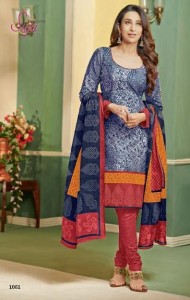 There are many other local traditional dresses that reflects Indian culture and worn by both Women & Men in different regions in India. This article states just some of them.